Phil Howard, Sales and Business Development Manager for Anolis UK covers October's blog which takes a closer look at the important considerations in lighting care homes for patients with disabilities.  Focussing on recent projects at Exemplar Health Care and why these factors are key in areas such as sensory rooms and assisted bathrooms.
How Important Is Lighting To Patients With Disabilities in Care Homes?
Mood enhancing effects of lighting
Lighting has been identified as a significant environmental factor in promoting both physical and mental health for all of us and especially for people with disabilities and the elderly. This is still an area requiring further extensive research but we have known for over the last decade that light affects human health directly in the form of hormone production in the brain. Research has shown that positive mood enhancing levels of serotonin increase when we're exposed to daylight and lower warmer levels of light directly affect our levels of the sleep hormone melatonin. So, lighting has important effects on our health, positive or negative; more significantly for people with complex mental health issues, it can help reduce the symptoms of depression and Alzheimer's disease. Exposure to bright light replicating daylight may improve sleep and ease depression and agitation in people with Alzheimer's disease, according to a new report.
Conversely it can also contribute to sleep disruption, with adverse health issues.
The use of dynamic colour changing lighting in care homes.
With the development of a broad new range of RGBW downlights called Ambiane, Anolis have recently been involved in the development of a lighting scheme for a range of care homes for people living with degenerative or life-limiting illnesses. These include dementia, autism, complex mental health or physical disabilities.
Anolis's client Exemplar Health Care have expanded and modernised their Newcastle care home to include Ambiane RGBW lighting in the assisted bathrooms and sensory room. The client took advice from research about the positive relationship between certain colour and mood. Certain colours like blue can help the residents to keep calm and relaxed, whilst having the ability to select the colour of the resident's choice can also help. Exemplar are potentially looking at rolling out the scheme at future new build care homes throughout the UK.
A 2017 study by PLOS ONE found that blue light leads to post-stress relaxation three times as quickly as white lighting. Blue light's potential relaxing effects have also been observed outside scientific studies. It could be that blue is more comfortable to the eye, with shorter wavelengths and low representation in cone sensitivity. But designers should be wary of overusing any one colour, creating monotonous environments and a lack of variety for residents.
As far back in the treatment of patients for recovery, Florence Nightingale was aware of the beneficial effects of light and colour in healing 'Little as we know about the way in which we are affected by form, colour and light, we do know this: that they have an actual and physical effect. Variety of form and brilliance of colour in the objects presented to patients are an actual means of recovery.'
The quality of the visual environments in care homes is important to both carers-for staff performance and patients for mental and physical wellbeing. The well thought out use of colour and light also enhances the environment for the residents' visitors.
Lighting for the elderly and visually impaired
As most of us are aware the elderly need higher levels of light for visual acuity. These people often encounter difficulty with steps and obstacles. It's important to increase the luminance contrasts of hazards like columns by increasing luminance and colour contrasts to the backgrounds so those with visual impairment can see the obstacles more easily. The contrast of stair nose to the background should be increased to prevent falls at staircases.
To be able to read and perform certain visual tasks people with visual impairments will need flexible task lighting and higher lighting levels up to 1000 lux. Signage and room numbers in care homes should be made larger and illuminated for higher visibility. For more details on lighting for visual impairment refer to CIE 227-2017 Lighting recommendations and visual environment in interior spaces such as offices, public spaces and residences for older people and people with low vision
Dementia friendly lighting
In an NHS pilot project in 2013/14 'DH Dementia-friendly Environments Programme , lighting was identified as one of the 5 most common components being improved by the NHS and the LAs, along with colour, floor finishes, signage, artwork and furniture. Many pilot projects included aspects relating to lighting (including dynamic lighting). Dementia reduces the ability to see, hear, touch and smell so care environments should focus on enhancing stimulation and provide optimum lighting and contrast. Dementia friendly environments should provide:-
natural light throughout the day

high levels of light in most areas

guarantee uniformity of light and reduce dark areas where contrast inhibits vision

reduce exposure to light at night where it can be associated with depressive symptoms

avoid glare

 support independence by providing appropriate lighting between bedrooms and ensuite bathrooms

support daily tasks by enhancing task visibility and directional light
The requirements for dynamic coloured lighting in these environments are increasingly important as care providers recognise the needs of patients to have privacy, dignity and respect and to provide structure, purpose and enjoy social interaction. Sensory rooms and activity areas play a large part in addressing some of these needs. Sensory rooms have capability to provide calming environments and activity areas can improve mood and well being and encourage social inclusion.
Other people with disabilities like mental health issues have special requirements for sensitive lighting and colour design. For example, in a 2004 report on Lighting and Colour for hospital design confined spaces with strong colours can be threatening to those with mental health problems. Some stated they had an intolerance of reds and oranges.
The importance of lighting control
Lighting control is essential to provide lighting levels depending on the time of day or individual preference. Flexible, controllable lighting creates different colours and moods. It also assists with sleep and wake patterns and can be used to great advantage in the development of lighting schemes to support circadian cycles . Ashmere Care Home in Derbyshire has recently benefited from a new lighting scheme. Designed by lighting consultants It Does Lighting the brief was to improve sleep patterns and the general wellbeing of the residents. Lighting control is key to changing levels and colours of light to underpin the scheme. The home is seeing greater levels of engagement during the day from residents as they are not falling asleep during daytime as often or not wanting to be involved in activities.
Conclusion
Along with other parts of the world we have an ageing population in the UK. By 2066 there is set to be an estimated further 8.6 million people over the age of 65 and the fastest increase in the 85 years and over https://www.gov.uk/government/publications/trend-deck-2021-demographics/trend-deck-2021-demographics
Around 40% of the population in care homes is receiving treatment for dementia. It's critical that the environments they and other people with disabilities are living in promote wellbeing allowing them to have as high a quality of life as possible. The role for specialist lighting and excellent lighting design is crucial, along with more research on lighting for circadian cycles and lighting for enhancing moods and wellbeing.
For more information on Ambiane or other products from Anolis Lighting visit our website:  www.anolislighting.com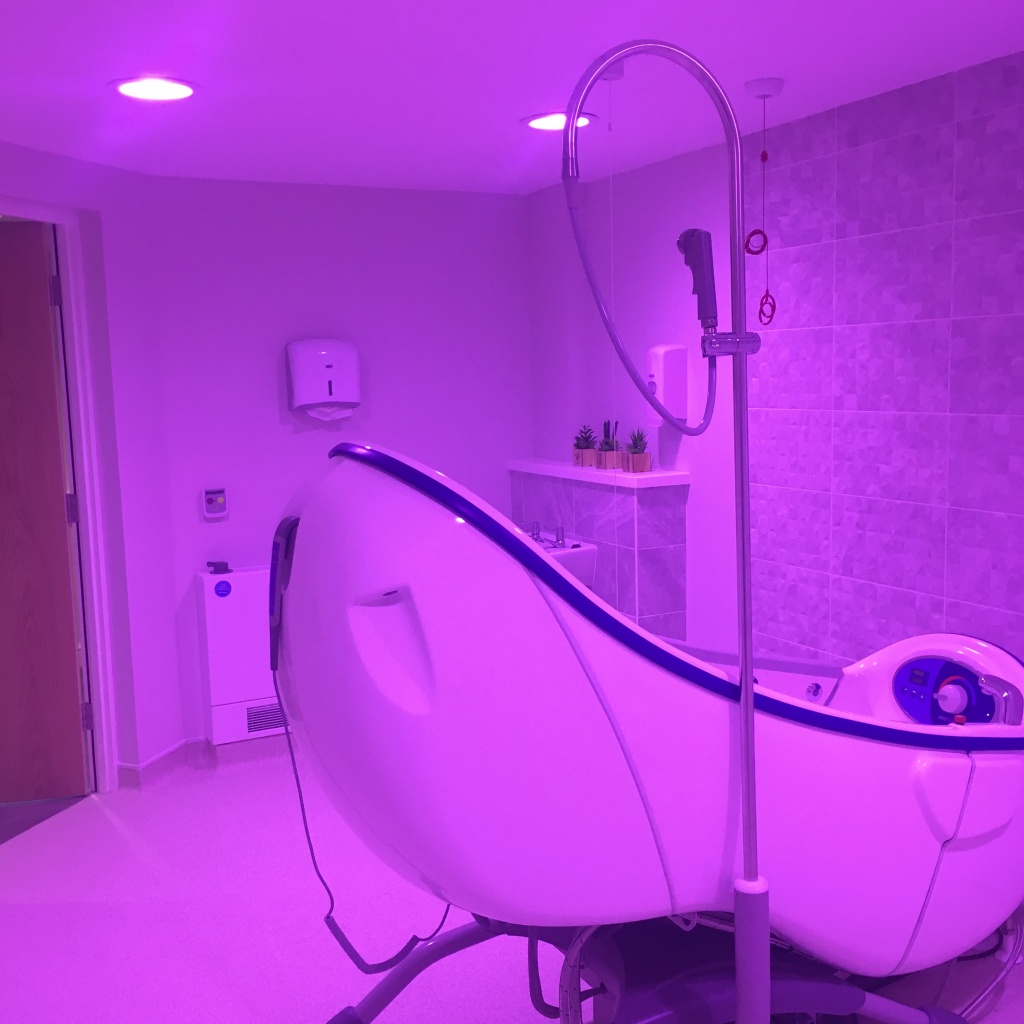 Photo Credits:  Tyne Grange - Exemplar Care Home - Newcastle, featuring Ambiane RGBW recessed downlight luminaires in the assisted bathrooms