Phil Howard, Business Development Manager for Anolis UK takes a closer look at important design factors for lighting Cruise Ships.  With valuable experience in this sector, Phil explores both pitfalls and opportunities.
Extreme weather conditions on Cruise Ships
Cruise ships are subject to extreme weather conditions. These range from extremely high and low temperatures (+40° to -20°) as ships sail from the red hot Tropics to the freezing cold Arctic.
Sailing through vast amounts of seawater can also cause problems. Waves can quite easily measure 12 ft and over and spray onto the many deck areas. Most cruise ships also have extensive wash down procedures where the deck and pool areas are hosed down with saltwater.  Saltwater corrodes metal five times faster than fresh water does. And salty, humid ocean air causes metal to corrode 10 times faster than air with normal humidity. Bacteria in ocean water also consumes iron and their excretions turn to rust.
Cruise ship pool areas have come a long way in the past decade or so. Long gone are the days of one single plunge pool filled with seawater, with a few deck chairs scattered around.  Now, on mainstream cruise lines, pool areas are an onboard signature attraction and house the latest sound and lighting systems. LED spotlight, floodlight and linear wall grazers are often used to create the designed effects in these areas.
https://www.anolislighting.com/applications/marine
Design of the luminaire and associated components is critical
Cruise ships are subject to extreme conditions. Designers should apply specialist knowledge to the spec of any LED luminaires surrounding the pool areas and to any area exposed to the elements. The below paragraphs highlights these factors.
Pool deck luminaires which are subjected to spray from ocean waves and heavy rain need a high ingress protection rating. To classify as IP67 protected, the main body of the luminaire must be fully watertight. It should be tested to work for at least 30 minutes under 15cm to 1m of water.
As documented, high salinity causes a very corrosive environment. Luminaires with a standard paint finish can fail quickly as salt particles begin to break through any weak point and corrodes the metal layer beneath its surface. Once this process has started, it can be a real problem to rectify. If left untreated, will only worsen over time. All luminaires installed above deck should have a special marine-grade powder coat finish. This provides a solid barrier to salt particles and prevents them from permeating the finish. This means the aluminium beneath is protected and is far less likely to fail over time. Anolis recommends the design of LED luminaires with less curvature and straighter edges. This allows the paint finish to hold and withstand the harsh condition by avoiding weak joints.
The paint finish should be functional but also aesthetically pleasing. And in-keeping with the colour scheme of the pool deck area. Typically pool deck areas are finished in RAL9016 (a strong white) colour. All installed audio & visual equipment and often cabling should be of a similar RAL colour.
 Although designed for a lifespan of several years electronic component failure can be caused when the luminaire is exposed to extremes in temperature.  LED chips in particular are designed for operating environments around 25°C. Higher temperatures can affect the performance and even cause premature or sudden failure. LED Luminaire design and construction is very important. Specially designed heat sinks need to be large enough to dissipate heat away as quick as possible. Especially when the luminaire is subjected to temperatures above its standard operating temperature. Many intelligent luminaires have built in thermal cut out protection to prevent them from overheating and protect all electronic components from damage.
Certain electronic components can also fail prematurely when subject to freezing temperatures. It is possible to locate certain components like drivers inside, in conditions where the temperature is more consistent and stable. 
Anolis has a vast amount of experience of lighting Cruise Ships and have developed specialist knowledge in this area. We have supplied fixtures to Carnival, Disney, Tui and Cunard amongst others.
Design criteria for luminaires
The Eminere by Anolis is designed to meet these stringent design requirements with the following features: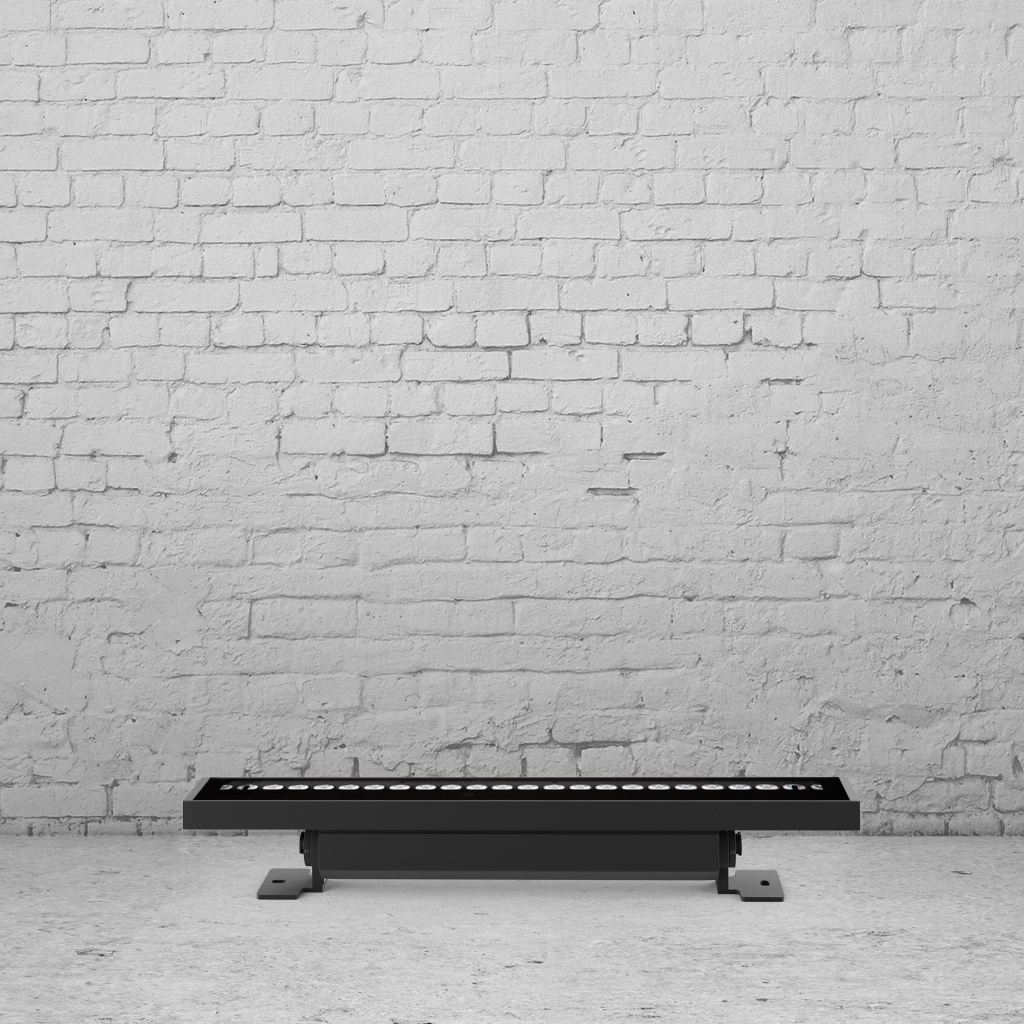 Design & Construction:

The Eminere is built to withstand extreme temperatures ranging from -20

°

to +40

°. The test procedure has seen the luminaire subjected to 40+ cycles of being heated and cooled from

-20°C to 50°C. A built in thermal cut out protection is included to prevent the critical electrical components and LED chips from overheating.
Surface Paint Protection:

Eminere has been designed with primarily straight edges and surfaces. It is available with a harsh environment paint finish suitable for marine conditions. It has been subject to the

ASTM B117 or salt spray test, whereby the luminaire is placed in a chamber and exposed repeatedly to a fog salt solution along with a controlled temperature.
Water and Dust Protection.

IP67 rated making it protected against heavy downpours of rain, spray and deck washdowns. The ingress protection test procedure involves fully submerging Eminere

for 30 minutes while under 1m of water.  Eminere is also 100% protected against solid objects like dust and sand.
Cruising forward
The Cruise line sector is slowly recovering after the Covid pandemic hit the industry. There are over 300 cruise ships fully operational sailing the world's oceans. They will have the capacity to carry over 30 million people in 2022.
This is a sector with significant opportunities for both architectural and entertainment lighting suppliers. It requires a custom and specialist approach to this challenging environment. And longer- term maintenance strategy.
For further details on the Anolis marine sector please visit the website at https://www.anolislighting.com/applications/marine and for more information on Eminere or other products from Anolis Lighting visit https://www.anolislighting.com/products