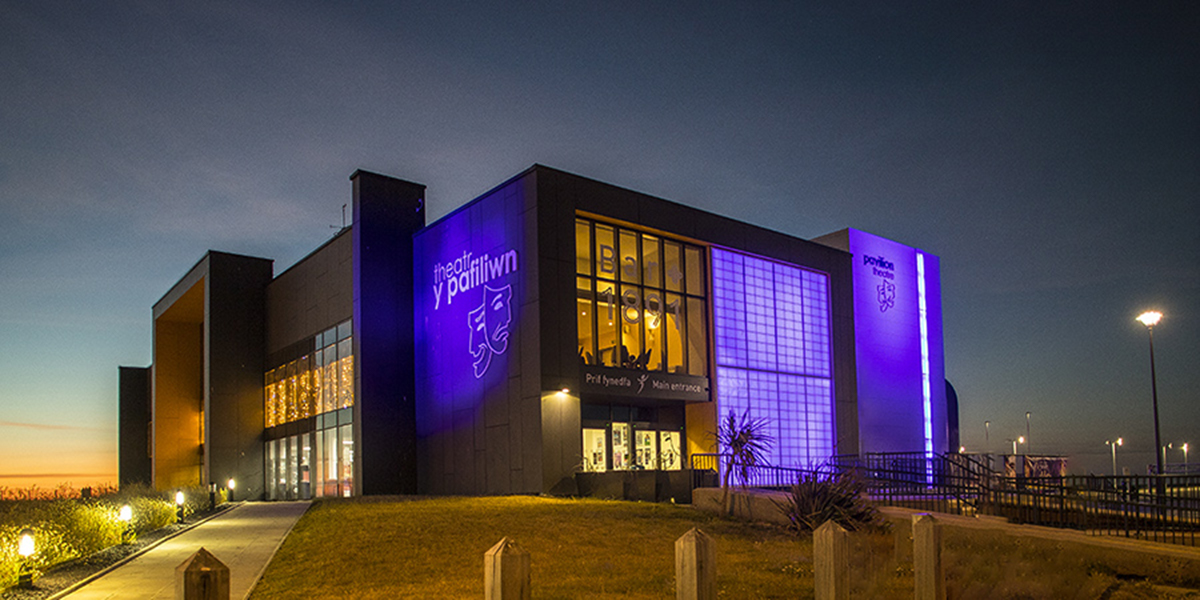 .
Anolis LED luminaires have been specified to bring colour, brightness and additional vibrancy to the Welsh seaside resort of Rhyl. They are used to light key landmarks in the Town including the front façade of the Pavilion Theatre. Additional installations include the 76 metre high Sky Tower which is prominent on the seafront skyline, the clock tower, seafront waterfall and new sea wall viewing shelters.
The client chose Anolis because of the "excellent build quality, clever engineering, smooth colour mixing and because we wanted to use premium products that we knew would last". The Sky Tower is highly visible when lit and symbolic of the confidence and success that has returned to the town with this ambitious urban renewal masterplan.
Rhyl was a popular tourist destination during the 19th, however, by the late 20th century fortunes had changes and the area was in serious decline.  Seeking to reverse this and reenergise Rhyl as a thriving resort, a complete waterfront area regeneration plan was launched.   The lighting schemes are an integral part of this bigger picture, people stay in the area for longer periods throughout the evening, in positive surroundings. It also raises the profile of the town.