Tal Janowitz joins the Robe North America team as business development manager for Anolis, the company's LED architectural lighting division.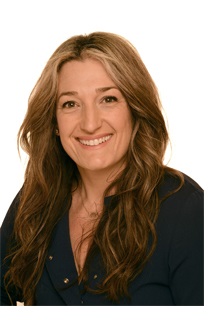 Tal has been working as a lighting professional since 1996 and started specialising in the architectural and architainment sectors in 1999. Since 2002 she's worked for one of the most respected industry brands – Lee Filters – initially as a design and application specialist before becoming an architectural product manager in 2006.
The scope of her work at Anolis will include ensuring that the architectural lighting community is fully informed about the premium brand's latest technologies and the benefits these can bring to their design projects. Tal will also be working closely with the Anolis R 'n' D teams to assist in anticipating what lighting designers, architects and specifiers will need and demand next for their future projects.
Bob Schacherl, CEO of Robe North America stated, "We are very excited about Tal! She brings a wealth of architectural lighting experience and some deep and trusted client relationships with lighting design firms on both the east and west coasts of the U.S. We anticipate this will quickly impact our North American business."
Tal herself has always been fascinated by colour – from synesthetics to the vitally important role that colour plays, not just in lighting buildings, spaces and objects, but the way it affects all aspects of different environments, everyday life and the world around us.
"Anolis is all about colour and colour changing in all sorts of permanent environments, which I felt was a perfect fit for my experience, expertise and passion!" she enthused. In addition to that, she "saw a chance to work with an already incredibly talented and focused team."
Tal also has always been interested in architecture. Aged 7, she decided she wanted to become an architect, a decision that rapidly changed when she realized 7 years of study was involved!
Born in South Africa, Tal moved to The Netherlands and finished high school before studying Studio Art with an interior design major at Richmond University in Surrey, UK. After interning with highly influential rock 'n roll set design specialist Fisher Park in London, she moved to California to gain some hands-on on-the-road experience.
When getting hired as a 21-year-old female roadie proved seriously challenging, Tal instead put her energies into grad school and studied for an MFA in Theatrical Lighting Design from San Diego State University, in the process discovering that lighting was central to her life … and also calculating that she'd in fact spent seven years studying!
Tal, who brings this truly international and cosmopolitan outlook to her work, will be based in New York where she lives, and will travel extensively in conjunction with her work for Anolis.
Her goals include, "Getting Anolis to the forefront of people's minds when they are considering how to light their projects."
She feels that Anolis' innovative and flexible approach to product design and the opportunities to create customisations for architectural markets is unique and has infinite potential, together with the robust product design and construction plus the superlative customer service. "It's a complete top-quality package".
Tim Van den Eede, division director for Anolis commented, "It's fantastic to have Tal in our group. I believe that her skills and knowledge in both lighting and connecting people and assisting them in achieving their design ideas will take our architectural business to new heights."